Chiquita announces 'Fuel the fun' competition winners
Fourteen fabulous designs have been chosen amongst the twenty winning entries of Chiquita's fun-packed worldwide competition, which invited their consumers to produce creative artwork to be applied on its iconic Blue Sticker.
The selected designs will appear on millions of Chiquita bananas across the world between February and March 2020.
The 'Fuel the Fun' promotion ran from the beginning of the school year in 2019, in USA, Germany, Austria, Italy, Greece, Belgium and the Netherlands, with exciting prizes, such as iPads Pro and Apple pencils. During this promotion, consumers had the opportunity to create designs and upload them onto Chiquita's 'Fuel the Fun' website. Chiquita received almost 500 entries!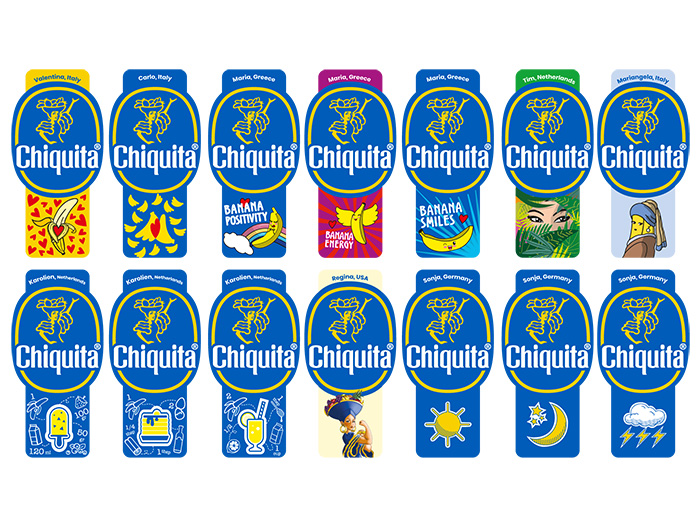 The winners are:
Regina R., Alexandria H. and Aviva M. from the United States
Karolien S., Tim de L. and Jenny C. from the Netherlands
Valérie G., Elodie D., Caroline C. from Belgium
Valentina A., Mariangela R., Carlo Andrea S. from Italy
Maria S., Charalambos D., Maria T. from Greece
Mara G., Alexandra U. and Sonja M. from Germany
Martina K. and Simone H. from Austria
Chiquita fuels the fun because its delicious bananas contain a wide range of essential vitamins and minerals, so they are a fantastic source of natural energy and the tastiest way to unleash the potential of every creative mind, whatever the age. A Chiquita banana provides an instant and sustained boost of energy thanks to its healthy natural sugars and soluble fiber. This wonder fruit is also packed with potassium, which research has found can help the learning process by increasing alertness. Tasty and fun – no wonder everybody and particularly kids love them! There's no better treat to pack in a snack box for school.
The chosen designs will become an important part of the long and fascinating history of Chiquita's world-renowned Blue Sticker, alongside globally-famous versions such as the company's annual Pink Sticker campaign to support breast cancer awareness and research; the fitness stickers, and the limited edition Ricardo Cavolo stickers. The winning designs will also feature in Chiquita's sales material and will be brought to life on Chiquita's website.
You can collect all 14 stickers featuring the artwork designed by Chiquita's talented consumers in stores across Europe and North America starting this February. Don't forget to keep collecting till you have everyone!
To discover more about our sustainability efforts, please check our business website.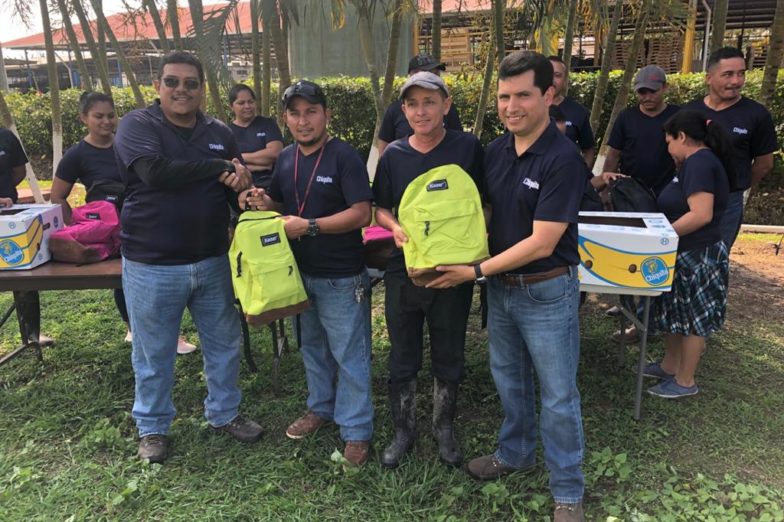 Chiquita's involvement with children and school kids has been strong from the beginning and the company is engaged in investing for future generations.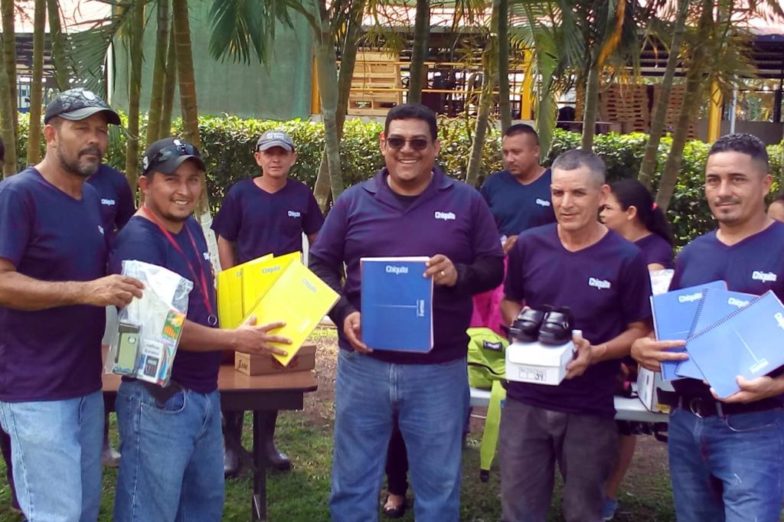 As part of our "Being a Good Neighbour" initiative we show our commitment to the communities our employees live in, and among others, we support the education of our employees' children, investing in school infrastructure and offering school packages.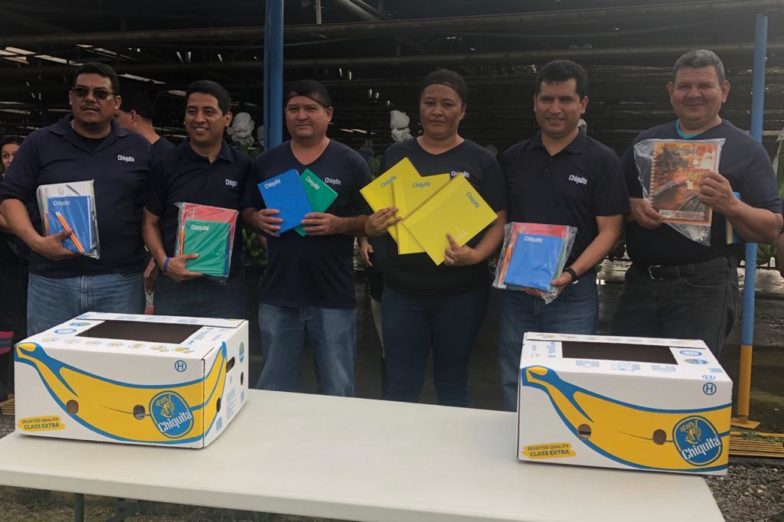 On an annual basis, we distribute over 3,300 school packages to children of our employees in our tropical areas of production, which include Guatemala, Honduras and Costa Rica. The school packages from Chiquita aim to support them with the material needed to give all the children the opportunity to excel in education and therefore offering perspectives and hope for their future.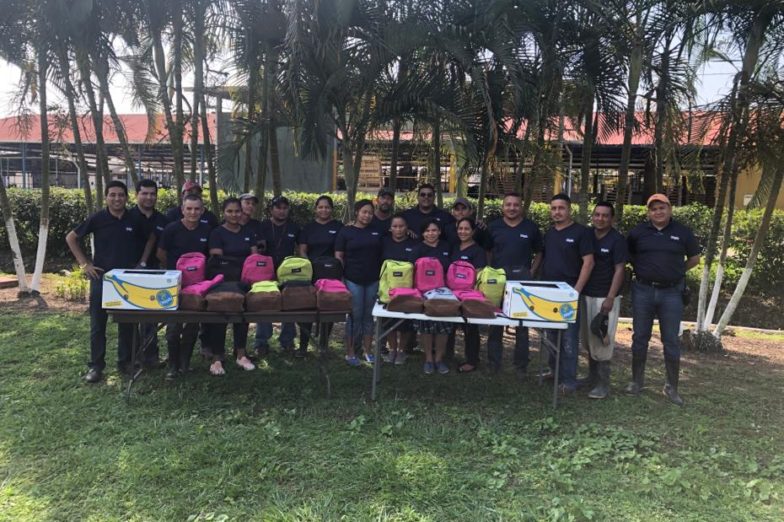 Chiquita's approach to supporting local communities is embedded within the 'Behind the Blue sticker' sustainability approach.